Secret Ada for iPhone / iPod Touch
Inspiring Women in Science and Technology, Encoded as Puzzles!
Secret Ada is a collection of short profiles of the work of inspiring women in science and technology. But you can't just read these profiles. You have to decode them, because they are encoded as cryptogram puzzles.
Secret Ada was programmed by a geek dad who hopes to introduce his children to the joys and benefits of science and technology. Children get many cues about their potential roles in society - from peers, teachers, parents, and media. Sometimes we could do a better job of helping girls - and boys, too, for that matter - to understand not only how much women contribute, but also how much fun it can be to be involved in science or technology as a career.
Sound interesting? If you have an iPhone or iPod Touch, please visit the Secret Ada page on the iTunes App Store to learn more (link will open in iTunes).
Secret Ada Screenshots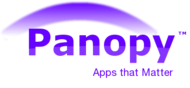 Introducing young people to role models in science and technology careers is a Good Thing!
Help support the cause - if you are a Twitter user, please let your Twitter followers know you are checking out Secret Ada - Thanks for taking a few seconds to do this!